Travel safety codes and mental secrecy
November 10, 2018
I am traveling to Mexico for a few months, and the near constant media coverage of the violence here eventually led me to start thinking more seriously about safety. What started as a passing attempt to reassure friends and family that there was little reason to worry, reminded me of the actual interest I have in the topics of adventure travel and communication secrecy. In my early twenties for example, I hitchhiked around several countries in Central America, without knowing any Spanish, comforted, naively, by the two machetes protruding from out my backpack.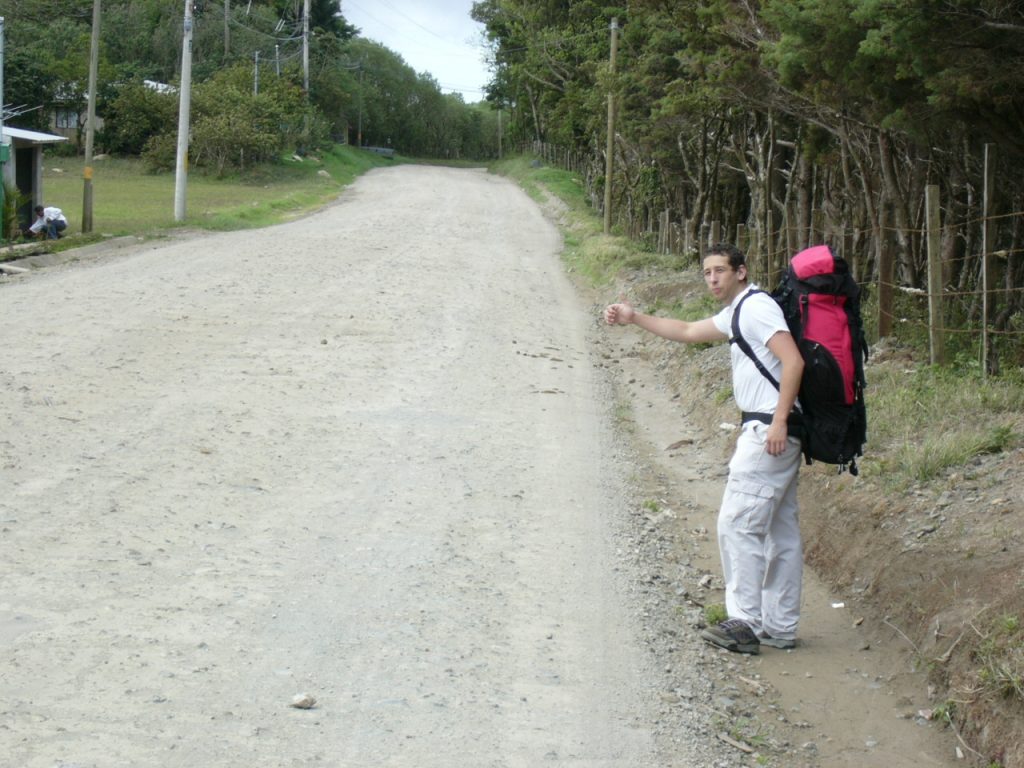 As a teenager, I thoroughly enjoyed Robert Young Pelton's "The World's Most Dangerous Places" which includes a good chapter on kidnapping related issues, but looking on it now, the information feels like it could use a bit of an update. At the time it was published, Mexico, evidently, trailed only Columbia in terms of kidnappings,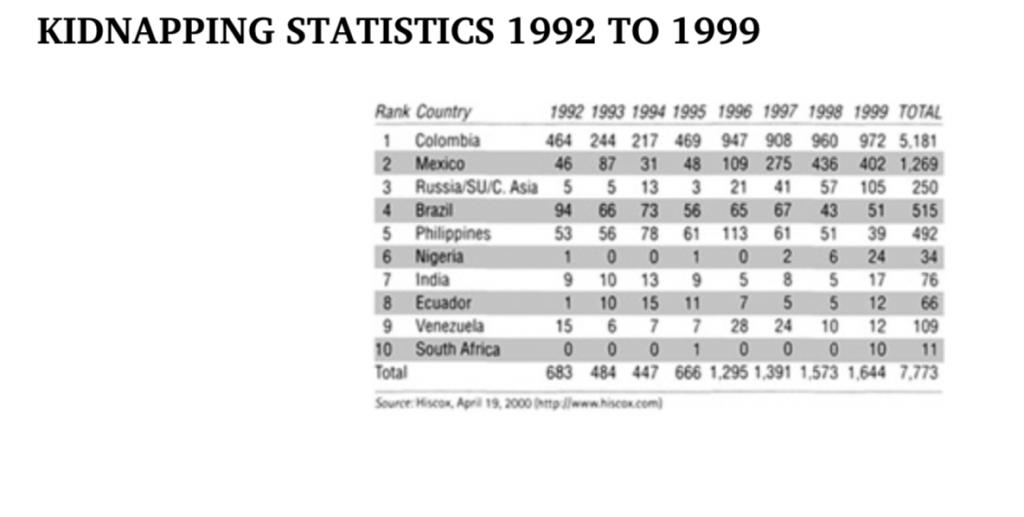 yet these more recent statistics show my home country of Canada as much further ahead: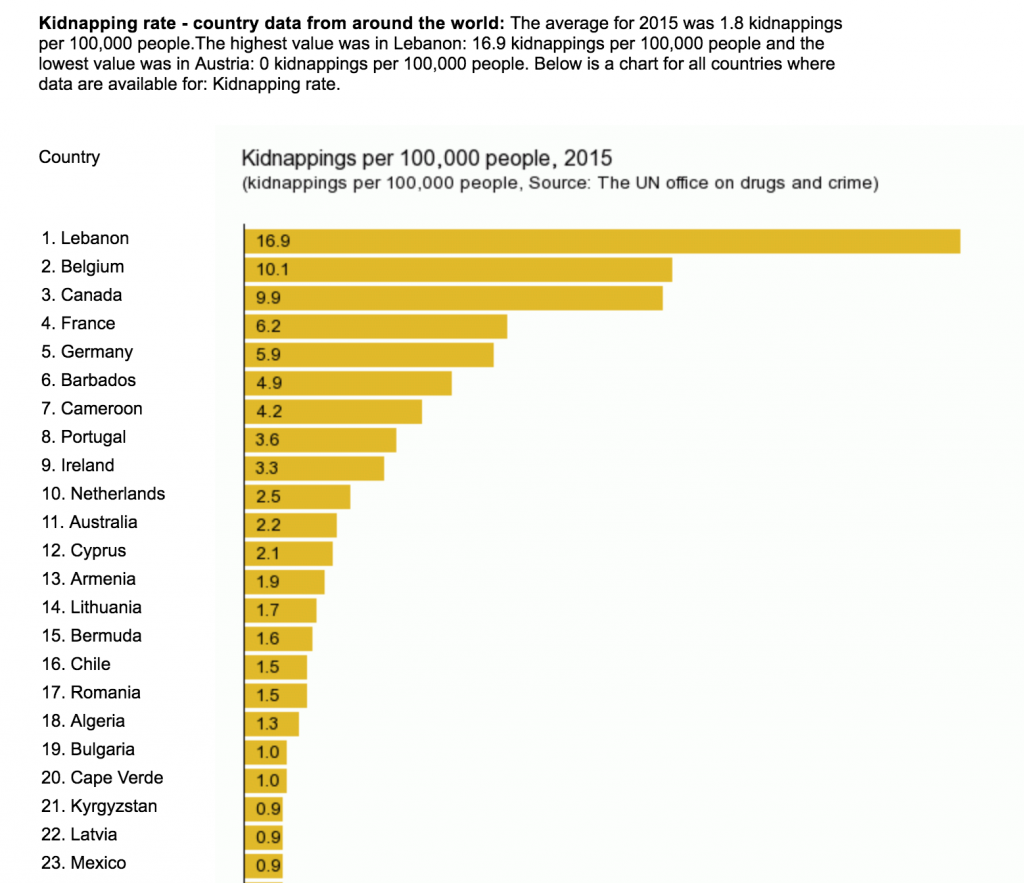 I honestly don't know how this is possible, and it must have something to do with the methodological differences between the "Hiscox" rankings used in the former, and the latter's UN sourced rankings. It's hard to know what the actual risks are for a penniless homebody like myself but I nonetheless began to write out some strategies for communicating with friends and family in the event that I find myself in danger. Some brief Googling revealed a paucity of articles that could help the casual traveller develop such strategies. So here is what I've thought about so far, though I would be curious to hear the suggestions that others might have in the comments.
Agree on a strategy with trusted friends and family in advance.
Keep location updated using a real time GPS tracking device or cell phone based GPS logger, and share the map with trusted contacts.
Communicate using variations of names, places, contact information, and contact sequences. Examples:
• Referring to your brother Jon as Jonathon could mean "duress = low".
• First contact made by emailing wootcrisp.parents@gmail.com could mean "location = unknown".
It is much easier to remember a location using what3words than it is to remember a GPS coordinate. These words will encode any location on earth within 3m2. For example, "skirt,shopper,computer". How you would know these words and not be able to email for help, is a separate question.
Phone apps that act as "dead man's switches" can be used to trigger SMS messages containing notes and GPS coordinates, in the event that a notification is not responded to. The app I've been using was simple enough to setup and works as it should, so long as the phone doesn't go to sleep (see edit at bottom). An SMS message to a private security firm could instruct them to send a car to that location for a small fee.
As partially complete as this list is, the story doesn't end just yet. The glib imagination of much modern sci-fi – evident in shows like Black Mirror and the horrifying psychological tortures used by the Klingons in the first season of Star Trek Discovery – led me to some of the academic literature on, what I can only refer to as, "mental secrecy". This "Ridealong" I recorded last year, looks at a paper by Ravi2007 that reports the use of an event-related potential (ERP) extracted from the EEG of an individual's idiosyncratic electroencephalogram (EEG) in response to a simple visual stimulus.
What differentiates this paper from other biometric cryptography methods in my view, is that the individual's unique ERP used as the cryptographic key comprises averages from 61 electrode channels, which I have to think would be quite different when generated from a halcyon versus duressed state of mind. What this could mean then, is that your mind could store secrets that are only accessible if you don't feel coerced. Maybe. If so, I think the ramifications are pretty obvious in the current context, and truly spectacular as a source of future ideas.
edit1: I've just come across a new article on this topic that I look forward to checking out:
Lin, F., Cho, K. W., Song, C., Xu, W., & Jin, Z. (2018). Brain Password. Proceedings of the 16th Annual International Conference on Mobile Systems, Applications, and Services – MobiSys '18, 296–309. http://doi.org/10.1145/3210240.3210344
edit2: It took a while to figure out where this setting was stored: Apps & Notifications >> Apps >> Settings >> Special access >> Ignore battery optimization >> set apps you want don't want "dozed" by Android's sleep function, to "Allowed".