Products that could be Christmas gifts
December 12, 2017
A few months ago I said I would do a computer accessory inventory affiliate post: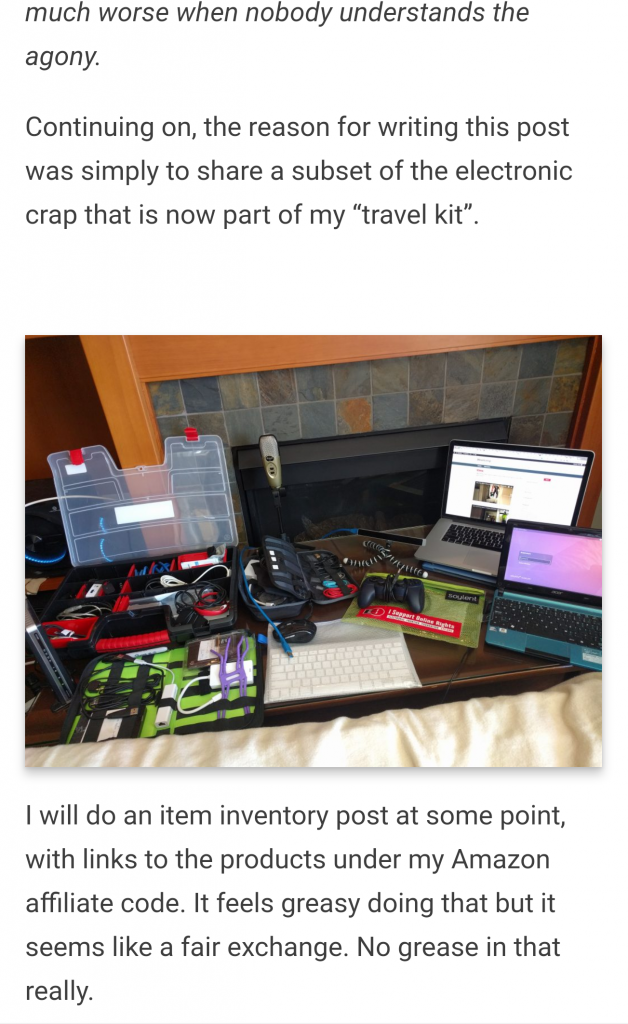 The following products are a more general assortment, but I enjoyed them (the headphones are similarish to what I did buy) enough this year to endorse them a bit. Also, I'm trying to use a plugin from Geni.us to geo-detect the right Amazon affiliate links to use, but it's not quite working, as it's just using the .com. If you're from Canada, click this
, before looking for the products on Amazon.ca, so that I can make money off you.
I wanted to do this through GreenAds but I need to fix a few things on that site before I can.